Mission Statement:
Paths to Independence is dedicated to providing educational and support services to children and adults with autism spectrum disorders and their families.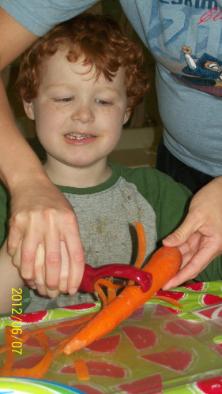 Introduction
Paths to Independence is a non-profit corporation. We were established to provide services to children with autism and their families. We believe in being very family centered and in offering a variety of services to meet many different needs.
Our School
Paths to Independence is an accredited PK-12 private school structured to meet the needs of students with autism spectrum disorders. We are set up to provide instruction in all academic areas, communication, social skills, recreation, and independent living. Our goal is to have a life-long view of education, promoting functional independence from a young age.
After School Program
Your child will have the opportunity to participate in a structured after-school program that will promote independent functioning in recreation, communication, social interaction, and motor activities. Our low student-to-teacher ratio ensures that your child gets the attention he or she needs. The after-school program is available from 4 p.m. to 6 p.m.
We invite you to come visit our school and learn more about your child's potential for success.
Paths to Independence is accredited through the North Central Association Commission on Accreditation and School Improvement (NCA CASI), an accreditation division of AdvancED. We are recognized by the state of Oklahoma as an accredited private school. Therefore, parents of our students are eligible to apply for the Lindsey Nicole Henry scholarship.


4041 SE Sheridan Rd., Bartlesville, OK| PTIschool2012@gmail.com|918-914-9920